Straycats films is an independent film production company based in Kuala Lumpur that develops all its works outside the narrow commercial margins of the Malaysian audiovisual network.
Our company specializes in conceiving, developing and producing groundbreaking audiovisual and cinematographic proposals with a fresh, innovative, and international perspective. We focus on a wide variety of approaches and contents, developing formats ranging from film and television productions to new interactive formats seeking to go beyond the old formulas and trying to engage the audience as an active subject.
We are actively looking for collaborators and creators with the purpose of broadening our creative horizons, if you have a project and you think we may be the right people, do not hesitate to contact us. We like bold challenges.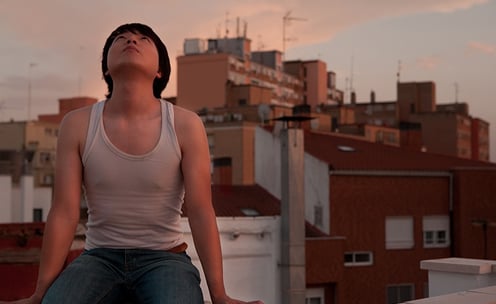 Fesisal Azizuddin
CEO /// DIRECTOR /// PRODUCER ///
In 2010, I co-founded along my brother Iskander a media company called Feisk Productions. In 2014 we ventured into TV and produced two reality shows which aired on local TV and VOD platforms. Soon after, In 2016, I shifted focus to films. I have directed and produced over a dozen short films which have been screened in genre festivals such as New Zealand's Vision Feast Film Festival, Crimson Screen Horror Film Festival, Wreak Havoc Film Festival (US), and George Town Festival (MY).
In 2018, I directed and produced my first feature film, "Temenggor" which was picked up by Amazon Prime Video in August 2020. I also directed and produced a horror feature film called "Suraya" which was released in Malaysian cinemas in January 2020. My latest project as a director is "Ceroboh" a sci-fi thriller produced by Kuman Pictures.
In 2019, I was selected as a Fellow by Busan Asian Film School for their International Film Business program. In December 2019, my project "Angkat" was selected for the Southeast Asian Film Financing Project Market 2019 in Singapore and won the AV8 award. The same year, 2019, I was also selected for the Luang Prabang Talent Lab, in collaboration with the Tribeca Film Institute. There I won the top prize, the Aurora Producing Award by Aurora Media Group.
Gwai Lou
CTO /// DIRECTOR /// CINEMATOGRAPHER /// WRITER
Gwai Lou (鬼佬) means "Foreign devil", it's a common Cantonese slang for people with fair skin. People used to call me this as a joke when I first arrived in Malaysia. The years passed and now it is how I call myself.
I am a writer-director that likes to operate cameras and to teach about what I know about making films.
My credits as Cinematographer include "Barbarian Invasions" by Tan Chui Mui (Shanghai IFF 2021 - Jury´s Award), "Sometimes, Sometimes" by Jacky Yeap (Golden Horse 2020, Shanghai FF 2020), "Metro Maalai" by Haran & Shobaan (Luang Prabang 2020) and "Ceroboh" directed by my partner Feisal Azizuddin (still in post-production).
As a director I have shot the films "Somewhere over the Rainbow" (still in post-production), "Disappear" (Cineramabc 2020 - Critic´s Award), "Side-B" (Ariano IFF, Jagran IFF 2017), "Many Pieces of Something" (Málaga FF, Novelisimo FF -Audience´s Award 2015) and a dozen of short films including "The girls are alright" (with presence in more than 50 film festivals) and "The Wanderer".
I've taken part in the following Film Labs: 2020 Bifan Fantastic Film School (Korea), 2016 Berlinale Talents (Germany) 2016, Sabah Film Academy -as a tutor (Malaysia), 2016 Cinehorizontes Scriptwriter Residency (France), 2015 Locarno Summer School (Switzerland), 2015 Cinescope Film Training Program (Colombia) and 2014 Grundvigt Workshop - Nice Film Festival (France).
Annabel Tiu
COO /// DIRECTOR /// PRODUCER ///
I am a Sabahan filmmaker with Kadazan and Chinese heritage.
As a mixed ethnicity child, I have grown up in a constant mingling of cultures, languages, religions and ways of living. I grew up being very interested in the little differences and how they shape our lives. The cinema that interests me is the one that talks about these little differences.
I am a musician and a filmmaker. I compose music for film and I also make my own music as Beza Cabeza. As a filmmaker, I have mainly worked, so far, as a producer but lately I have grown more and more interested in writing.
As a producer my carreer is strongly linked to Gwai Lou, I have produced his new film, "Somewhere over the Rainbow" (still in post-production), and the shorts "Anomaly" (2021), "Target" (2020), "Reset" and "Wounds" (2019)
My credits as a composer include the award-winning short film ¨The Girls Are Alright", and the films ""Disappear" (Cineramabc 2020 - Critic´s Award) and the mentioned "Somewhere over the Rainbow".